Podcast: Play in new window | Download
Subscribe to Thought Row Podcast Apple Podcasts | Google Podcasts | Spotify | Amazon Music | Android | Pandora | iHeartRadio | Stitcher | Blubrry | Podcast Index | Email | TuneIn | Deezer | RSS | More
Market and Sell Your Art
Introducing this week's special guest Gavriella Abekassis founder of The Artist Entrepreneur Club. She has made it her mission to help artists learn how to market and sell their art. Gavriella is an expert in helping artists better understand their role in marketing and presenting their artworks to galleries and individual clients. Artists that have subscribed to her program have seen real results. 
If you need positive and creative motivation to lift your spirits for the whole week, then tune in, wherever you listen to podcasts.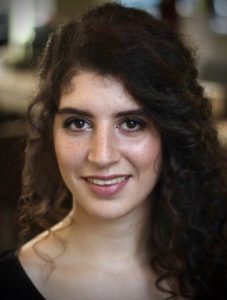 Links for Gavriella Abekassis
Artist Entrepreneur Club:
Instagram: 
@gavriella.sell.your.art.online
Facebook page:
Show Notes:
 Hi everyone…And here we are…motivating you to live more creatively. I'm Rod Jones
And I'm Inci Jones…Welcome to the Thought Row podcast. We invite you to subscribe wherever you listen. We are available virtually anywhere you listen to your podcasts. 
That's right Inci…I know people that want to think more creatively, will benefit from our weekly show. What are we discussing today? 
Today we're going to be speaking with Gavriella Abekassis. She helps artists market and sell their work. 
That is going to be interesting because that's something that every creative person thinks about daily. 
Now how about the quote for the week
"Learn from the mistakes of others. You can't live long enough to make them yourself." Eleanor Roosevelt. 
Inci, how many people are there in this world? 
7.9 billion people
Okay…I didn't think you would know that. So here's my thought…if you're trying to sell your creative works, you have the potential to sell to all those people. In reality, if you could just find 1,000 customers, you would be a top selling artist. 
I've never really thought of it that way, but the customer base in this world is mammoth. And you only need to reach a few to become successful. 
Inci's and my best advice for selling anything you create is real simple. Meet a lot of people. The more people you know the greater opportunity you have to sell your art. 
It's really kind of a simple math equation and fortunately nowadays social media allows you to build a major audience and get to know a lot of people. 
Sometimes we all get a little tired of promoting ourselves on let's say Instagram. But I know for us, it has allowed us to meet some pretty amazing people. And we've been fortunate enough to have some of those people as guests on the Thought Row podcast. 
You're so right honey. I couldn't agree more. 
This brings me to the guest we're going to speak with today. 
Yes, her name is Gavriella Abakassis. And she helps artists market and sell their work online. 
I don't know any creative person that won't benefit from what she has to say. 
 Gavriella welcome… to the Thought Row Podcast both Rod and I have been really looking forward to chatting with you. 
 Hi Gavriella so good to have you with us today. I want you to know how much we enjoy watching your IGTV posts. They're very informative. 
Thank you for inviting me, hi to you both. (Gavriella say whatever you want here. This will be the opening for the interview. Then we will start the questions.) 
What did you have for breakfast today? 
You have a wonderful charming on-camera presence that everyone enjoys watching you on IGTV. You are such a confident presenter. How did you develop this style of interviewing? 
Why did you decide to make the big move from France to London? 
We suspect that was a significant change in your eating habits. 
We understand that you have worked in art galleries. Tell us about that experience.
Were those art galleries in France? And how did they differ from galleries in London?
Why did you decide that working in galleries wasn't for you?
You've dealt with a lot of artists when you worked at art galleries. What is the one thing they all had in common? 
When did you decide to develop your program to help creative people sell their art online? 
What is Out of the Cube? 
Tell us about your Artist Entrepreneur Club
You have interviewed quite a few artists and creative people. What would be your #1 suggestion for these artists?
What would you do to market your program and yourself as a brand if there wasn't social media? 
Of course, there is social media…and what is your favorite thing about it? 
What is the #1 mistake people make when they post on social media? 
For the most part, no two artists are alike. What characteristic do you think makes one artist stand out more than others that you've worked with? 
What have you personally learned that has helped you in developing your courses and your interviews with artists? 
Tell us about a typical day for Gavriella.
What is your workspace like?  
We all have days that we are not motivated, how do you get yourself back on track? 
What do you like to do to relieve stress?
We've heard it said that you love to sing. What kind of music do you enjoy? 
Where do you like to sing the most?
Where do you see yourself in 5 years?
What do you want to be most remembered by? 
If you could sit on a park bench and chat with anyone from the past, who would it be? 
Gavriella, you shared a lot of great information today. We really appreciate you taking the time for this interview with Inci and I. 
Also… Just letting everyone know…if you want to know more about Gavriella Abekassis and her programs, we will have links in the show notes and also under the show guest tab on Thought Row podcast.com. So everyone can visit Gavriella's website and learn more about her and connect with her on social media. 
R & I: Thanks and goodbye Gavriella.